138.50 € incl. VAT 115.42 € excl. VAT
Soft Line kit of the Audi R8 car #3 of the American Champion Team of LeMans 24 Hours in 2001. It did not finish the race but retired after 81 laps.
Kits are manufactured in our workshop. In case of stock out, please get in touch thanks the contact form.
Scale1/24
Manufacturer nameAudi
Manufacturer modelR8
BrandLE MANS miniatures
Competitionyes
Race24 Heures du Mans
Year2001
DriverJohnny Herbert, Didier Theys & Ralf Kelleners
VersionSoft Line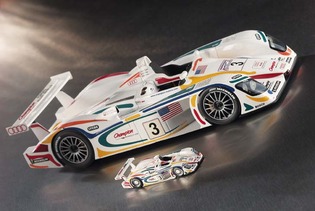 See also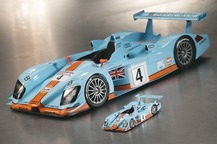 from 138.50 € incl. VAT
> See the product