Mauro Forghieri
ref.: FLM118026

28.90 € incl. VAT 24.08 € excl. VAT
Mauro Forghieri is a central character of the Scuderia Ferrari beside Enzo Ferrari from 1967 until 1987. He is one of the only engineers of time able of designing a car completely. It is the racing cars which he designed both in Formula 1 and in endurance who brought to Ferrari 16 world champion titles : 11 in Formula 1 and 5 in endurance.

His most famous single-seaters are Ferrari 158 of John Surtees of 1964 then TS of Nika Lauda and Clay Regazzoni. But they are also 250P, 330 P3 and P4 as well as 312 PB of Lemans 24 Hours in 1973.

It is thanks to his kind authorization that we are happy to propose you a figurine which represents him during the GP of Monza of 1966.
Scale1/18
BrandLE MANS miniatures
Competitionyes
EAN3700474502938
Collection Winter 2017
See also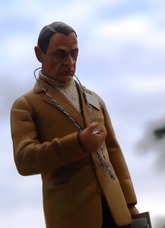 28.80 € incl. VAT
> See the product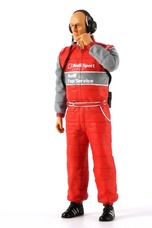 28.80 € incl. VAT
> See the product